Who we are
2.-0 LCA consultants was founded in year 2000 by senior consultant Bo P. Weidema. The company is a Limited Liability Partnership and is owned exclusively by former and current employees.
The team
Bo P. Weidema
Contact: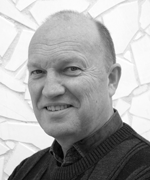 M.Sc. in horticulture in 1984 from the Royal Agricultural University of Copenhagen. In 1993 he obtained the Ph.D. degree from the Technical University of Denmark on a thesis on life cycle assessment. Since then he has been working as a consultant on life cycle assessment. Executive manager of the ecoinvent database from 2008 to 2012 and its Chief Scientist from 2012 to 2014. He is professor at Aalborg University and president of the International Life Cycle Academy (ILCA), as well as member of the Danish Standards delegation to the ISO TC 207 on environmental management since 1993.
Jannick Schmidt
Contact: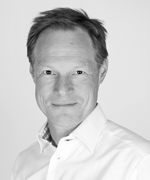 Environmental management engineer from 2002 from Aalborg University. Jannick Schmidt obtained his Ph.D. in 2007 with a study on life cycle assessment of rapeseed oil and palm oil. He holds a professorship at Aalborg University. Main areas of expertise and experience are life cycle assessments of agricultural products and waste management systems, and development of LCA methodology regarding system delimitation, LCIA methods for biodiversity and Input-Output-based LCA. Extensive teaching and supervision experience.
Jørgen Rosenkilde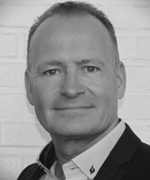 Jørgen Rosenkilde is a highly experienced executive with over twenty years of experience driving the growth of international businesses across a diverse range of markets. His expertise spans across sectors such as IT (SaaS), Telecommunications, Life Science & Healthcare, Aerospace & Defense, and Automotive, and extends to markets including the EU, USA, LATAM, and APAC. Jørgen holds an MBA in Strategic Management, Top Governance Board education, and a BSc in International Business and Finance. He also has a military background as a Sergeant in The Royal Lifeguards. Jørgen's skills encompass a comprehensive grasp of commercial, business, production, financial, and contractual dimensions. With a background in different International C-level positions, he provides a profound knowledge of business development, executing scalable commercial business strategies.
Iris Weidema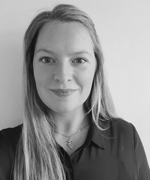 M.Sc. in Biology – Biotechnology from Copenhagen University in 2019. Iris has a strong background in teaching and project/people management from her board work in several volunteer organisations and as a facilitator of multiple events. As an LCA consultant Iris has undertaken LCA analyses for a spectrum of organizations and companies. Her focus has primarily been within the domains of agriculture and food production. Nevertheless, her competence extends to a diverse range of projects, spanning from packaging production, energy generation, motors, and sports organisations, and comprehensive organisational LCAs. Presently, she channels her expertise more into her role as COO, and into LCA education material.
Per Dunkelskov Thomsen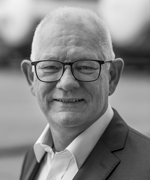 M.Sc. in operations research in 1985 from the University of Aarhus. Practical experience in a range of professional areas. IT solutions for the Danish agricultural sector with LEC from 1982 to 1987. Project manager for production planning, IT-development, financial controlling, risk management, market intelligence and strategic development at AAK from 1987 to 2010. Director for logistics, strategic procurement, HR, marketing, communication, public affairs, and business development at the rendering company Daka Denmark (part of SARIA group) from 2010 to 2021. Member of the Company Board of The Danish Agriculture & Food Council from 2019 to 2021.
Ivan Muñoz
Contact: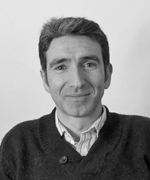 Ivan Muñoz started working in life cycle assessment (LCA) in 1998. In his Ph.D. on environmental science (UAB, 2006) he focused his research on the suitability of LCA as a tool for Green Chemistry. He has been research fellow in several universities: ESCI-Universitat Pompeu Fabra (Barcelona, Spain), Centro de Investigaciones de la Energia Solar-University of Almeria (Spain) and Centre for Environmental Strategy-University of Surrey (UK). From 2009 to 2013 he worked in the UK for the consumer goods company Unilever. Ivan has worked on LCA for ecodesign, solid waste management, water and wastewater treatment, agriculture, and food production, applying not only LCA but other related tools like environmental risk assessment, life cycle costing and water footprinting. He is currently the subject editor for Green Chemistry in the International Journal of Life Cycle Assessment and a member of the Editorial Board of Ecoinvent.
Stefano Merciai
Contact: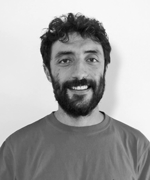 Stefano Merciai obtained a university degree in Statistics in 2005 and a Ph.D. in Economic Statistics in the 2010 both at University of Rome "Sapienza". His main area of interest relates to Input-Output tables' applications. In the Ph.D. thesis, he developed a methodology to analyse simultaneously physical and economic levels in order to address sustainability targets and scenarios. How to develop interdisciplinary tools is actually his main concern. Other areas of expertise regard economic analysis of agricultural market, development and implementation of computed general equilibrium models, drawing of questionnaires for surveys and interconnection of databases.
Miguel Astudillo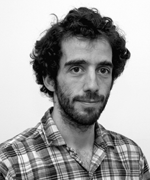 Industrial engineer with a master in waste and resource management. Miguel obtained his Ph.D. in 2019 from the University of Sherbrooke (Canada). In the Ph.D., he combined partial-equilibrium models of the energy sector with LCA to estimate the life-cycle impacts of energy transitions. His main areas of expertise are on LCA of energy services, agricultural products, and data science. He has previously worked on a variety of environments, from NGOs to academic institutions.
Angelica Mendoza Beltran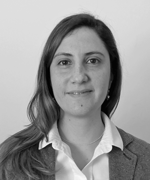 M.Sc. in Industrial Ecology from Leiden University in 2008, she then joined the Climate, Air and Energy department at the Netherlands Environmental Assessment Agency (PBL). In 2013, she worked at the Institute of Environmental Sciences (CML) of Leiden University, as an environmental sustainability researcher of the EU FP7 project Increasing Industrial Resource Efficiency in European Mariculture (IDREEM). Since, she has worked on Life Cycle Assessment (LCA) and uncertainty in LCA, topics in which she obtained her Ph.D. in 2018 from Leiden University. Between 2017 and 2018, she worked for Unilever, as a scientist giving sustainability insights to business projects. Her main areas of expertise are in LCA applications for instance to emerging technologies, inventory data collection, uncertainty in LCA, Integrated Assessment Models, prospective LCA, climate change and production and consumption systems analysis.
Annika Erjavec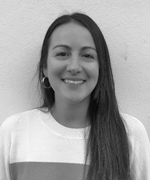 B.Sc. in Biology from St. Francis Xavier University (Canada), and M.Sc. in Environmental Management and Sustainability Science from Aalborg University in 2019. Master thesis involved creating an LCA-based tool to calculate environmental impacts from household food consumption, and her main interest area is LCA in the food and agriculture sector including food waste and packaging. She worked at Aalborg University as a research assistant in 2020, and also has experience in a variety of environments including healthcare and recreation.
Joao F.D. Rodrigues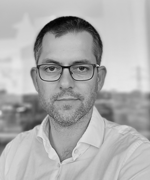 5-year degree (licenciatura) in Environmental Engineering in 2001 and Ph.D. in 2007 on the topic of carbon responsibility, both at the University of Lisbon. After that he was as assistant researcher at the University of Lisbon and later assistant professor at Leiden University, having teaching, supervision and publication experience. He worked primarily with input-output analysis, with applications to the energy transition among other subjects, and on the development of methods for uncertainty quantification and increased transparency in data processing. He is currently interested in applying state-of-the-art data engineering tools to sustainability.
Jonas L. Eliassen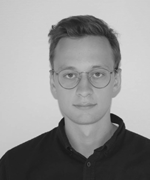 B.Sc. in Techno-Anthropology and M.Sc. in Environmental Management and Sustainability Science from Aalborg University in 2021. Master thesis focused on evaluating and improving the internal LCA methodology within a streamlined carbon footprint calculator tool designed to assist Danish small and medium-sized enterprises (SMEs) with increased insight own emissions and to guide climate impact reduction initiatives. He has a strong focus on LCA and its application for properly guiding future challenging decision-making processes for various organisations, companies, and people. He has previously interned and worked in the sustainability department of a political organisation.
Bertram F. de Boer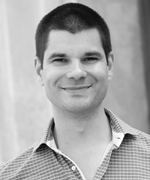 Bertram F. de Boer is concluding his Industrial Ecology Ph.D. at the Institute of Environmental Sciences of Leiden University (CML) and holds a M.Sc. in Artificial Intelligence with a specialisation in Machine Learning and Policy Analysis. He collaborated on the PRINCE project to develop a repeatable methodology to monitor the environmental impacts of Swedish consumption and has worked on the JRC PYP-UPDATE project to update Supply, Use and Input-Output tables for the EU/EA. He also collaborated with IIASA. His work focuses on scenarios in static and dynamic environmental global economic models.
Valentin Starlinger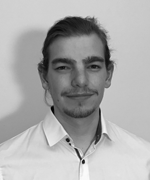 B. Sc. in aerospace engineering from the University of Stuttgart. M. Sc. in 'Robotics, Cognition, Intelligence' from TU Munich in 2021 with a focus on computer vision and machine learning. In his master thesis 'Life Cycle Assessments of Transportation Systems using Machine Learning' he built a framework to assist the application of machine learning in the area of LCA. Currently, his main interest is in state-of-the-art data science and applying those techniques to LCA. In the past, he has worked on testing pulsed electric thrusters in plasma wind tunnels and building mobile robotic platforms.
Lara Serena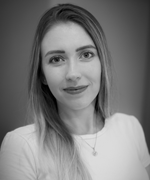 Environmental Engineer graduated from Santa Catarina State University (Brazil) in 2016. Lara has previously worked both in consulting firms and in a multinational company.
She has solid experience developing projects to comply with current legislation and obtain environmental permits, and as a consultant she has LCA experience as well.
Karen-Emilie Trier Kreutzfeldt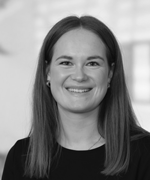 B.Sc. in City-, Energy- and Environmental Planning and M.Sc. in Environmental Management and Sustainability Science from Aalborg University in 2022. Karen-Emilie's master thesis involved a comparative LCA between imported soybean meal from China, Danish fava beans and grass protein concentrate in order to improve the environmental performance in the organic agriculture. Her interest is LCAs in the food and agricultural sector, and how useful communication of LCAs can contribute to various decision-making processes. She previously worked in a R&D company within organic farming
and in an Impact Assessment department in a Danish Consultancy Company.
Erica Montemayor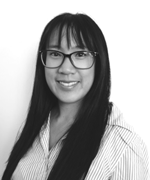 Erica obtained her Ph.D. in Environmental Engineering in 2022 from the Polytechnic University of Catalonia in collaboration with the Institute of Agri-food Research and Technology (IRTA) of the Government of Catalonia. She specialises in the advancement of life cycle inventory aspects and biodiversity impact modelling of organic agricultural systems. She also holds a M.Sc. in Interdisciplinary studies of economic, social and environmental sustainability from Autonomous University of Barcelona. With a passion for education, she's an adjunct professor at the Polytechnic University of Catalonia, teaching life cycle assessment and its application
to the agri-food sector.
Martí Rufí Salís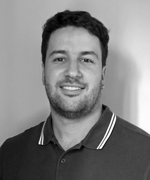 BSc in Environmental Sciences and MSc in Interdisciplinary Studies with a specialty in Urban and Industrial Ecology by Universitat Autònoma de Barcelona. Martí Rufí Salís obtained his PhD in 2020 from Institut de Ciència i Tecnologia Ambientals (ICTA-UAB) with a thesis on LCA of the application of circular strategies in innovative agricultural systems. Before joining 2.-0 LCA consultants, he was a postdoctoral researcher at ICTA-UAB, working on the environmental assessment of the City-Region Food System (CRFS), covering multiple steps of the food supply chain. During
his period in academia, he was involved in teaching LCA and in the
supervision of various bachelor, master and doctoral theses.
Freja Konradsen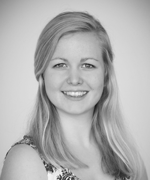 B.Sc. in Environmental Engineering and M.Sc. in Environmental Management and Sustainability Science from Aalborg University in 2022. Through her master thesis, Freja investigated the rulesets and guidelines which environmental product declarations (EPDs) are developed based on, showcasing how disharmonisation and the use of both attributional and consequential LCA methodologies can influence EPD results. Freja has an interest in LCA within the building and infrastructure sector and has previously worked in a consulting company, focusing on developing EPDs and using
EPD data to assess the climate footprint of infrastructure projects.
Mathieu Delpierre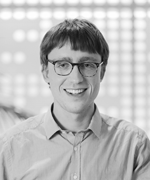 Mathieu Delpierre holds a double degree in M.Sc. in Engineering Sciences from Ecole Centrale Marseille (France, 2019) and M.Sc. in Industrial Ecology from Leiden University/TU Delft (The Netherlands, 2019). His Master thesis was on a prospective Life Cycle Assessment of renewable hydrogen production. Mathieu has previously worked as a hydrogen and solar sustainability expert at Fronius International GmbH, an Austrian-based photovoltaic inverter manufacturer; being involved in environmental assessment projects for PV-inverters, working with European associations such as SolarPower Europe and Hydrogen Europe, and contributing to varied sustainability corporate activities. Currently, his main interest lies in using LCA techniques to help stakeholders making better and more-informed decisions.
Philip Coenen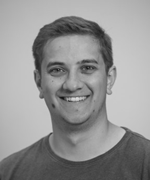 M.Sc. in Environmental Management and Sustainability Science, B.Sc Techno-Anthropology and practical background in dairy farming as an educated farming assistant. Master thesis focused on the carbon footprint of dairy farms and how to estimate the potential carbon storage effect of biochar/pyrolysis. Furthermore, he has worked with N2O estimations from managed cropland in New York, biodiversity indicators on cropland in Denmark, and a LCA project of packaging solutions. He has a focus on farming practices, land use, and sustainable renewable energy production.
Simon Vemmelund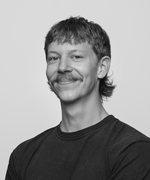 B.Sc. in Forest and Landscape Engineering and M.Sc. in Climate Change from the University of Copenhagen in 2023. In his master's thesis, he investigated LCA for use in decision-making, using wood pellets as a case study to compare the decision support capabilities of attributional and consequential LCA. Before joining LCA 2.-0 consultants he worked with GHG accounting, aimed at guiding the green transition for Danish production companies at Aarhus University.
Maddalen Ayala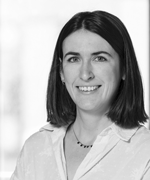 Maddalen holds a B.Sc. in Environmental Science from the University of the Basque Country and an M.Sc. in Environmental Management and Sustainability Science from Aalborg University in 2018. She obtained her PhD in 2023 from Aalborg University, where her research focused on conducting a prospective LCA of a novel seaweed-based bioplastic. Before her PhD, she worked as a project manager in a small company. Her career has given her valuable experience in both private and public sectors, gained through different internships and work in various countries.