Great data in the limelight
November 3, 2021 by admin
Our CEO, Jannick Schmidt, was invited on stage together with programme manager Michael Minter at yesterday's prize show in Copenhagen's Skuespilhuset to accept the Nordic Council Environment Prize 2021 for the "The Big Climate Database"! It is not often that great data attracts such limelight – but that happened last night.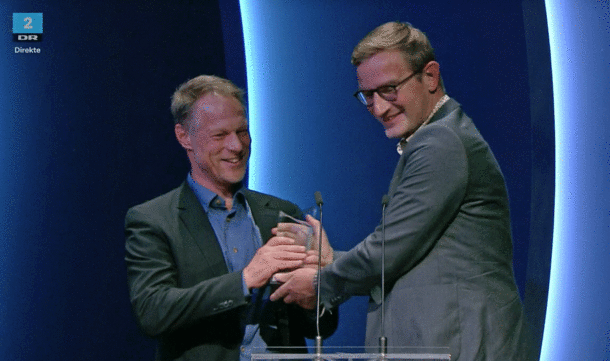 The Big Climate Database was developed by us for the Danish Think Tank CONCITO with funding from the Salling foundations and has catalogued 500 of the most common foods in Denmark and calculated their CO2 footprint. We are so pleased that the Danish Think Tank CONCITO was honoured for their forward-thinking project.
In 2019 the award was won by Greta Thunberg for calling us to action.
Now it is time to get the right data out to people to substantiate their actions.
You can read the jury's motivation in English here:
https://www.norden.org/en/news/concito-denmarks-green-think-tank-wins-2021-nordic-council-environment-prize